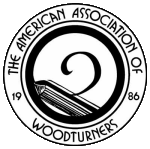 Strait Turners is a chapter of the American Association of Woodturners, which was established in 1986, "dedicated to advancing the art and craft of woodturning worldwide by providing opportunities for education, information, and organization to those interested in turning".  Strait Turners was established in August of 2016.  The club was established by 14 members of the AAW and 12 others.

The purpose of our chapter is as follows:                                 
Provide a meeting place for local woodturners to share ideas and techniques regarding the craft of woodturning, trade wood and provide information on wood identification and characteristics. Exchange ideas and information about tools and equipment.  Conduct membership meetings at appropriate intervals with suitable programs, instructions, activities and demonstrations related to the woodturning craft.  Publish a newsletter related to this chapters activities and the craft of woodturning.  Engage in other activities and projects such as turning instruction, cooperative activities for the acquisition and use of materials and tools of the woodturner, participation in local, regional and national meetings, demonstrations and other events related to woodturning.
Membership:
Membership in our chapter is open to any person interested in the art and craft of woodturning.  Strait Turners operates club membership on a calendar year January 1 through December 31.  Dues are payable by the first meeting in January.

Membership dues:  Individual and family memberships:  $30.00

If you would like to become a Strait Turners member please print  and complete the membership form  at the link below and return it to Strait Turners c/o Treasurer, Jon Geisbush, at PO Box 1483, Kingston, WA 98346 .  If you can't send a check but want to use a debit or credit card, call John at (360) 362-2869.                                   
                                Membership Application